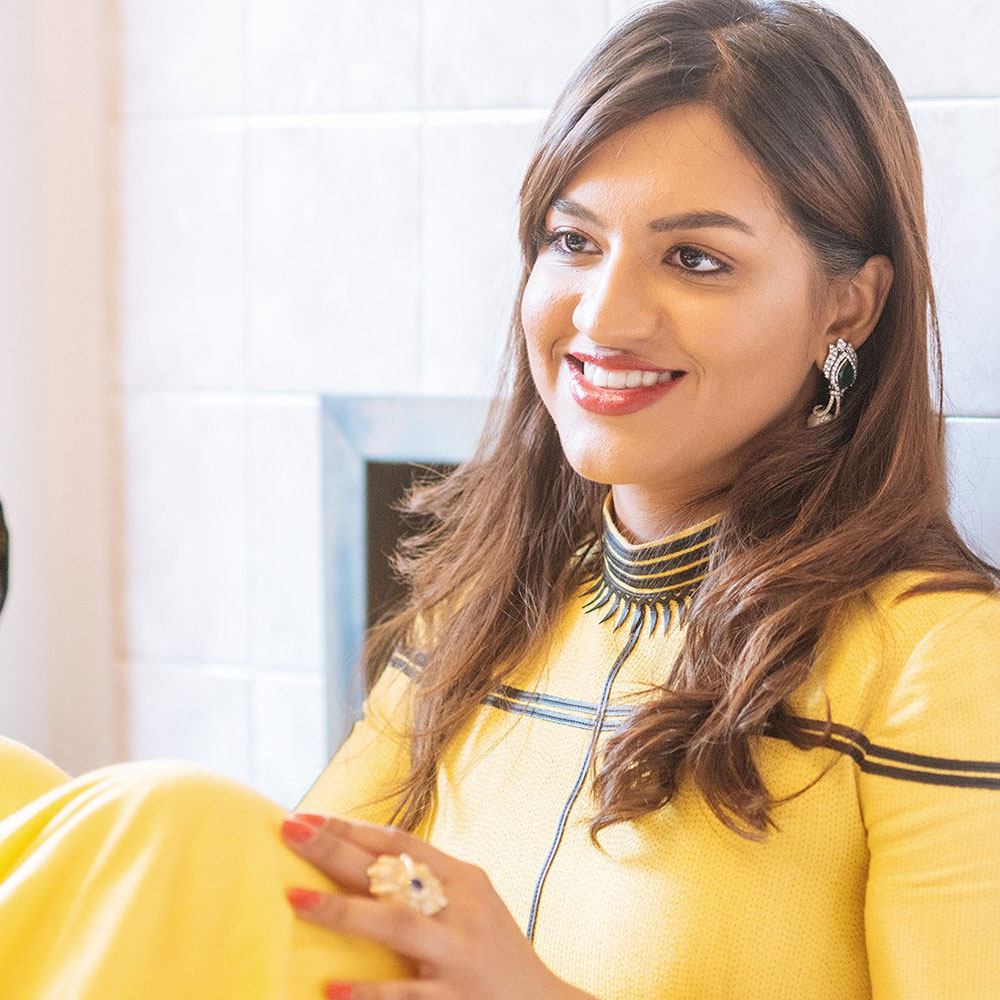 I am a cross-functional leader in fintech, focusing on problems that solve real world issues, such as the funding gap to SMEs. Innovating and growth-hacking excite me, regardless of sector. I have profit and loss responsibilities for EMEA clients, and also head up the data-driven operations, analytics and account management teams. Our innovations are collaborative across the global organisation, which is an element I really enjoy. Outside of work, I also run a mental health charity with my husband. We hope to make a difference to the vast unsolved problems in mental health, such as late detection, monitoring, adherence and support.

I always wanted to earn an MBA to diversify my network and to learn how other businesses solve similar problems around growth, product diversification and marketing. Marketing strategy in the B2B space was still uncharted territory for me, and it is an important aspect of product/platform adoption by customers, relying on the combination of behavioural economics, marketing and sales. I believed the EMBA-Global programme would help me learn more about this ubiquitous business challenge.

Within the first block week of the EMBA-Global, I had seen a benchmarked 360 degree report for myself, and had prepared a Professional Development Plan with the support of a study group and an executive coach. It helped me build foundations to discover my blind spots and grow as a leader. On a professional note, we had also undertaken a Leadership and Organisational change module that helped me refine how I hired, such as including 'generosity of spirit' as a parameter.
Following our economics lectures in the first term, I worked on a pricing strategy for my company that helped me gain a view on our customer segmentation and pricing per segment. My team is now much clearer on where we want to take our networks of client supply chains. Similarly, the finance module helped me clarify our negotiation stance and tactics, given that new revenue recognition standards require recognising unrealised revenue upfront. The programme's marketing modules have brought to life the science around product design and the trade-off between CLV to CAC which every startup hopes to solve.

Building relationships with classmates has had the biggest impact on my experience so far. It has been confidence-building to know that no one has the answers. Business is simply how humans organise themselves and is constantly evolving, so having a network of people that share similar values and can help work through real life and business challenges has been invaluable.

The fact that most of my classmates are at different organisations across the globe is really powerful, as you can create a benchmark of how organisations and people approach very similar issues. Of course, gaining lifelong friends who share similar values of growth has also provided an unparalleled support system that I will always be grateful for.
My advice for prospective students would be that a moment of clarity comes before taking a leap. Ahead of my first solo skydive, I experienced such clarity. I get the same heart-beating energy before each negotiation, commercial decision, or family duty, and I got it when I decided to apply for EMBA-Global. Gaining clarity is a journey, but one I have come to enjoy.
If you're interested in cross-cultural learning and are passionate about business – this experience is life-changing. Before applying, I certainly found the structure of the programme intimidating. Travelling every six weeks in the first year of the programme may seem beyond what you can do whilst maintaining current work/life responsibilities, but once the programme starts, the people involved inspire higher performance and the ability to complete the programme successfully, whilst also adding additional value at work and in life.