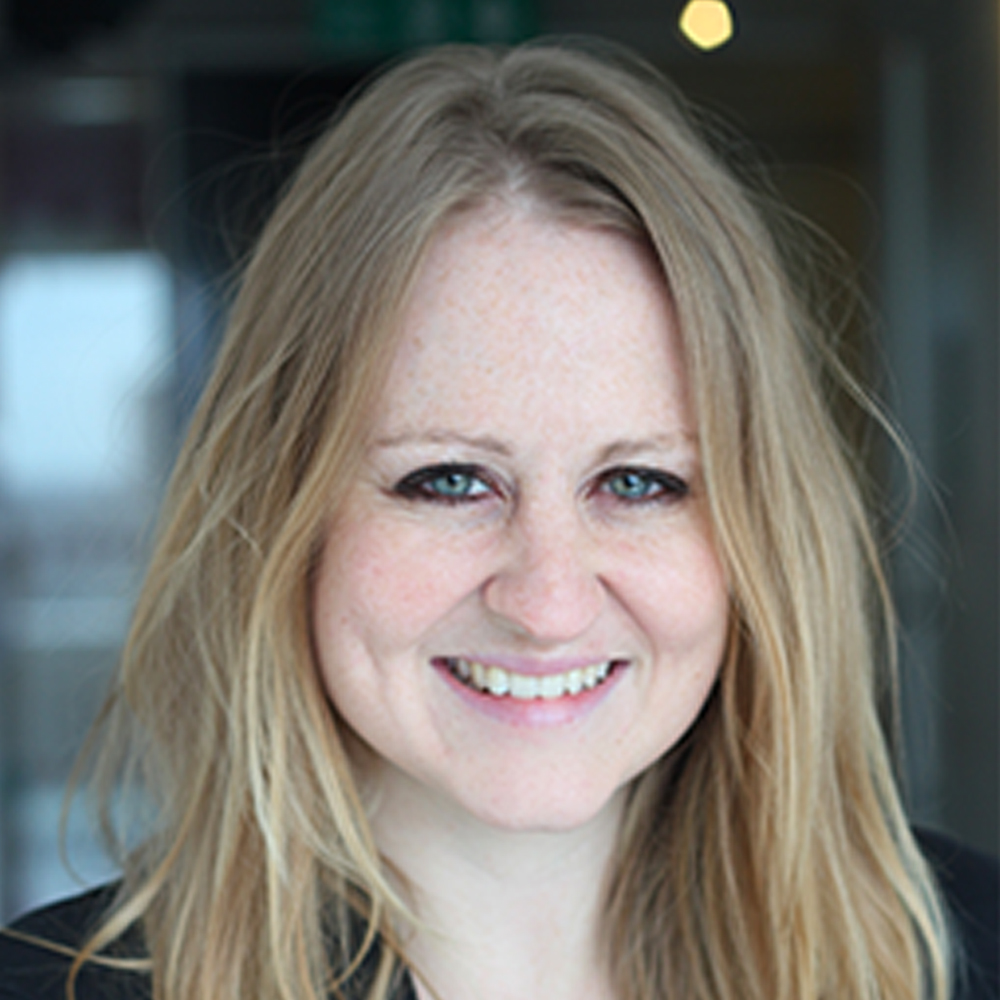 Katie Jenkins has what many might consider a unique job. As Southern Europe Manager for YouTube's Creator and Artist Development team, she manages five people who mentor people with 100,000+ followers for their respective online channels.
Rising YouTube stars take a six-month programme to learn how to increase the time viewers spend watching their channel, how to broaden their audience and ways to monetise their content. "It's about helping people who have reached a certain level with their subscriber base really start to build their career on the platform," says Jenkins, who got the job 18 months after taking the EMBA-Global Americas & Europe programme at London Business School (LBS).
Jenkins' team works with YouTubers across a variety of content areas such as the people behind Quantum Fracture, which produces educational videos about physics; Les Revues du Monde, a French history channel; and Italia Squisita, a cooking channel featuring top Italian chefs. "We want to inspire, empower and enable the next generation of YouTube talent," she says. 
Before joining YouTube in November 2018, Jenkins worked at Google as a consultant to luxury brands, helping them manage their media strategy and digital transformation. At that point in her career, Jenkins wanted a management role but she needed to develop the skills and frameworks to lead others. That realisation inspired her to join the EMBA-Global Americas & Europe programme in 2015.
"I specialised in luxury and media and wanted to take the EMBA-Global programme to open my eyes to other industries," Jenkins says. "That was one reason for studying at LBS; the other was to move into a management role. I wanted the formal business training, management theory and operational rigour that this programme would bring."
Among the core courses, the Executive Leadership module really resonated with Jenkins. Led by Richard Jolly, Adjunct Professor of Organisational Behaviour at LBS, the course covered various leadership models. It also explored when leaders should assume control and when to step back to empower someone else in the team to take charge.
Establishing psychological safety within the team so that people aren't scared to make mistakes when trying new things was another topic that appealed to Jenkins. "I use this principle with my team," she says, "I encourage them to discuss the things that didn't quite work out and what they've learnt from the experience rather than just focusing on what went really well.
"If you have trust, everyone in the team will be more willing to talk to each other when problems arise instead of always pretending everything is fine. We should reward trying rather than just focusing on succeeding."
During the two-year programme, Jenkins studied in London and New York and graduated with two MBAs – one from LBS and the other from Columbia Business School. In that time, she also visited Shanghai for her Global Business Assignment and attended the Paris Trek with the LBS student-led Retail and Luxury Goods Club. She regards the exposure to different cities, cultures and classmates from diverse industries and cultural backgrounds as invaluable.
"Everyone says it, but my classmates were one of the best things about the programme," Jenkins says. "I met people from different industries, many of whom were already in very senior positions, developed my cultural awareness and got a range of perspectives from people who have worked in different markets.
"The discussions and debates that arose in class between faculty and my peers taught me a lot about how the theory we learn plays out in different industries and countries. Generally speaking, I'm certain that this experience has made me a better, more understanding and more versatile manager."