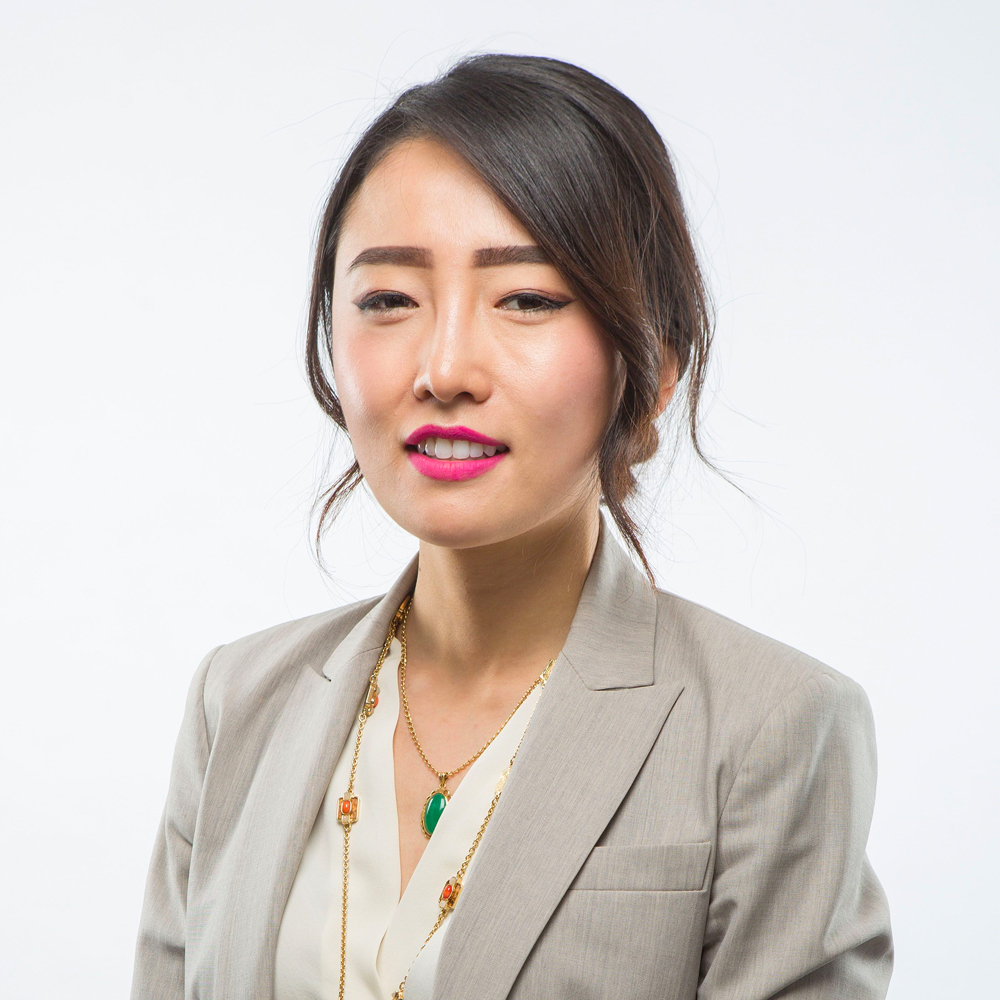 Jenna Ahn would describe herself as something of a "techie." Her fascination for all things cutting edge, from data science and analytics through to AI and machine learning, has taken her from a BSc in Operations Research and Engineering at Cornell to an MSc at Northwestern in Predictive Analytics. Her career has followed a similar path, with strong leadership roles at multinational organisations. Today she is a Vice President in Data Analytics at J.P. Morgan, where she works on innovative solutions to shape the future of financial services. 
Making the transition from "techie" is a trajectory that Jenna has found as challenging as it is rewarding – and one that required her to build both her business acumen and a broader, global perspective of how business is done, a realisation that brought her to the EMBA-Global programme at London Business School (LBS).
"My academic background is squarely built on quantitative sciences and was key to my ability to perform the roles I've had in the past, but at this stage in my career, as I started to move towards general management, I wanted to gain a broader mindset. Having lived and worked in the Far East and the United States, I needed a more European perspective, and that was something that LBS offered me."
In London, Jenna has found a "world of diversity" that, she says, has enriched the learning experience exponentially. "Professionally as you gain more expertise and specialisation in your field, you sometimes have limited exposure to executives from different backgrounds. I've worked in financial institutions for my entire career. At LBS, everything is very different. I am part of an extremely diverse cohort and there is so much to learn from the perspectives of classmates from places like Azerbaijan, or from sectors like manufacturing, automobile, and tangible goods for example. You are pushed outside your comfort zone and challenged to see things very differently."
"LBS faculty also brings an enthusiasm to their teaching and a real love of what they do that encourages understanding, no matter how complex the concepts discussed."
Building her understanding of smaller markets – those outside London, New York, Hong Kong and Singapore – will enhance her ability to do her job, says Jenna. And there's another interesting insight into culture that the programme has delivered that has changed her worldview, she says.
"There's this perception that the only route to success is through aggression and competitiveness, and that's not the case. In the programme, this is abundantly clear, as you meet and work alongside people who are highly successful, but who wear their influence with integrity, humility and a real sense of accountability. It's tangible evidence of how different styles and models of leadership can work."
Doing an MBA mid-career is not only eye-opening in terms of what you learn from others, says Jenna. There is also an extraordinary potential to learn about yourself – about your personal leadership style, and the model of leadership to which you aspire.
"Part of the experience in study group is really opening up to each other. We are encouraged to give each other 360-degree feedback. When you take a step back from your professional life and you enter the MBA environment it's an opportunity to say: 'Yes, I'm successful and yes, I have accomplishments, but there's still plenty of room for improvement.' So there's a learning opportunity that comes from opening up and allowing in a certain degree of vulnerability."
The peer-to-peer dynamic at play is something that will go on to build not only strong, international business networks, but lasting bonds of real friendship that sustain the learning experience – and life beyond. "You're extending your perspectives and your horizons, but simultaneously you're building bonds that are rock-solid with people that you may otherwise never have met. And that bonding experience is much stronger than I would have imagined. I think it's safe to say that I'm a real MBA convert!"