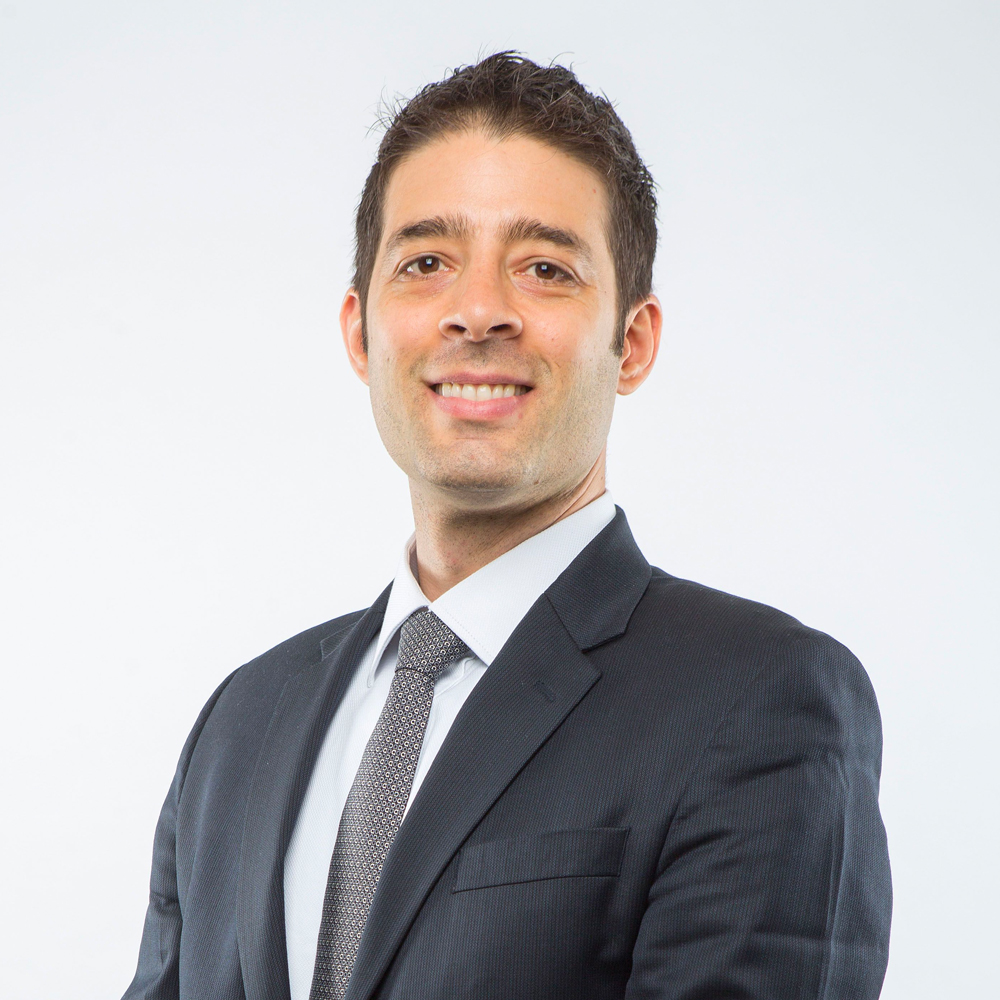 I always thought I would do an MBA, but my professional career led me to move to different countries and not have the time to focus on a full-time programme," says Daniel Menoni. As a result, Daniel began considering Executive MBA programmes, which generally provide the same breadth and depth as full-time programmes but are designed to accommodate the schedules of working executives. Daniel knew he was looking for a programme among the top business schools, but one that could also provide a truly global experience while located at the centre of finance and innovation. He found Columbia Business School's and London Business School's EMBA-Global Americas & Europe programme to be the perfect fit. "The EMBA-Global not only fulfilled all my expectations of having a great education from two great schools in two global cities. It also gave me a unique international network and long-lasting friendships," Daniel says.
In his current role, Daniel is responsible for international sales and business development for the global investment management unit of Allianz. Prior to Allianz Global Investors, he worked at GMTA Capital LLC, a New York-based investment company, and at Itaú Unibanco, one of the largest private sector banks in Brazil, within its international institutional sales department. Through the courses taught on the EMBA-Global programme, Daniel was looking not only to enhance his finance skills, but more importantly, to improve his leadership skills and better lead and manage people throughout his career. "I learned from key finance leaders in the M&A, value investing and asset management space, and subjects like 'Power and Influence', 'Leadership and Organisational Change' and 'Personal Leadership and Success' helped me develop important professional and personal values", says Daniel.
After the first week of classes, Daniel knew that the people in this programme would make an impact on his career. "Meeting the amazing cohort and learning from such a diverse group of leaders helped me better realise and develop my professional goals for the next two years and beyond. This programme has the unique benefit of being strongly diverse, as our students are currently based in different parts of the world and travel monthly for classes," Daniel says. Together, they worked towards managing calls on multiple time zones, and tight assignment deadlines, while juggling other professional and personal demands.
For prospective students, Daniel suggests: "Plan ahead, as it can be very demanding on your professional and personal life. But make the most of it and enjoy every minute, as it is a unique experience. And it goes by fast!