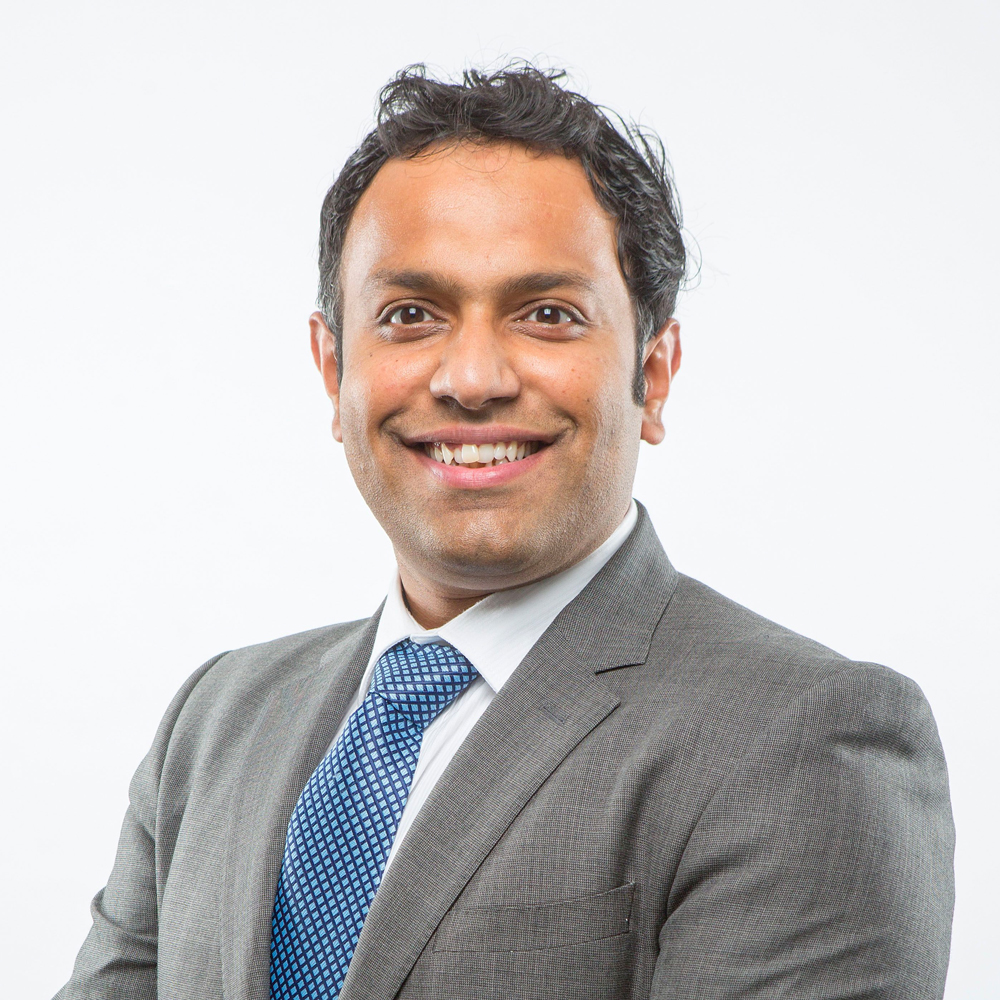 I hail from a cyber-security background, with a bachelors degree in computer engineering. Before joining LBS, I worked for large organisations within consulting, high-tech, and telco, where I helped to build up and mature their cybersecurity capabilities.
I've always had an entrepreneurial spirit, but prior to the programme, I had never actually scaled a business for myself. Despite being an expert in my area, I realised that I lacked the skills and confidence in many other key areas of business that I'd need to make my own venture a success. This inspired me to apply to the EMBA-Global programme. It proved the perfect opportunity to develop my network and expand my knowledge in such a variety of areas. Hearing my fellow classmates' success stories, especially the successful entrepreneurs, gave me the chance to learn firsthand from their experiences and draw on their advice. It was a great way to learn how successful companies are made and the differing approaches which allowed them to shape their business. The programme helped me to understand the fundamental business frameworks and all the intricacies, such as coming up with a business plan, understanding what a marketing strategy is and looking at revenue streams and pricing models. These were all areas that I had had no exposure to previously, and which have proved indispensable in setting up my venture.
Building something bigger
The Strategic Management course delivered by Professor Dominic Houlder was fantastic. He brought so much energy to the class and did a phenomenal job with bringing to life the case studies we worked with. Another course which I loved was Marketing Strategy with Professor Oded Koenigsberg. It helped me develop a thorough understanding of marketing essentials and gave me the knowledge I needed around pricing your work and how you look at the customer lifetime value. Columbia Business School's courses and professors were fantastic too – Corporate Finance by Jay Dahya was such a tremendous learning experience, and it helped me to understand the building blocks of valuations, capital structure etc. The VC, Private Equity and LBO course by Professor Scott Gallin was outstanding in helping me to understand the frameworks of a deal structure, and of course, the "classroom pitching experience" is unforgettable. The Napoleon Glance course by Professor William Duggan was also enlightening, and it has the potential to change your way of thinking.
In April 2019, I launched a cybersecurity startup called Cyble – a cybersecurity enterprise solution focused on providing visibility to cyber threat and risks in supply chain using automation, integration and intelligence. Supply chain cyber risk management is a growing concern for organisations further pressed with increasing regulations and compliance requirements globally. Cyble's four-dimensional view of supply chain cyber threats and risks allows organisations to get a holistic view of supply chain threats and risks and enable them to manage them proactively – we've also been admitted to cybersecurity accelerator Cylon. Within three months of launching, we gained a lot of traction, including an enterprise customer; this summer we closed the second round of seed investments. We wouldn't have got this accelerated momentum without the weight of the London Business School and Columbia Business School brand on my portfolio – it allowed me access to some of the networks, especially within the VC space, who may otherwise have ignored a founder seeking counsel, and most importantly the team I was able to secure through the LBS and CBS networks. Within my cohort, I found one of my first advisors and investors, and recently, my key management staff – something that I could have never imagined would happen before joining the programme. In addition to this, during my time on the programme I have also been accepted to the elite Forbes Technology Council, an invitation-only community for world-class CIOs, CTOs, and technology executives.
The idea for the business started at LBS when I pitched it to one of my classmates, a successful entrepreneur. Along with several mentors in my current cohort, they helped me to further refine the concept in terms of understanding where the real problem is, and how it could be solved. It has been an enormous advantage to be surrounded by people who are so supportive and experienced. They knew how to shape the idea in a way that meant it was ready to pitch to a customer as well as potential investors.
The cohort itself is a huge asset, and I have met some wonderful people. Having always been the 'tech guy', I had some level of scepticism as to how people would view me, as I felt I was primarily just an engineer with an entrepreneurial spirit. My cohort was amazing as many people were willing to help, in terms of giving me the mentoring and the guidance I needed to develop a staunch business acumen. So many of those around me have gradually become involved with my company. One of my classmates who works for a high-tech company has since become an advisor, and another classmate became an advisor and an investor as well. This is where the power of the EMBA-Global student body comes in; being surrounded by people in different phases of life that work in a variety of industries, from VC funds to investment banking to deep-tech. Because of this diversity, different people can help you in different ways, and it all starts with establishing a respectful relationship with each other.
I have been encouraged to think in a new way and challenge my perspectives. Whatever it is you want to do when you start, the EMBA-Global will expand your view on how you look at the world. It'll give you choice in how you want to utilise your core skills and help you do what you are doing today even better tomorrow. I did not change what I wanted to do, and what I was good at; I kept those things as constant, but developed the building blocks I needed around them. My advice would be for people to come to the programme with an open mind, make friends, and don't hesitate to ask for help from your cohort. It is such a safe environment, and somewhere you can openly ask questions. Your family support is another critical part of the programme. The programme is an intensive, life-time experience and due to the nature of it, you spend a lot of time travelling between New York and London, so it's key to take your family into consideration when making the decision.